Digital menus & table-side ordering made easy
At iRiS we pride ourselves at delivering new features and making existing ones evolve based on our end-users and customers feedback.
We've gathered wishlists, requests and the craziest ideas for the past year and are really excited at relaunching our digital menu product: iRiS Guest Table.
This new addition to the iRiS Guest family of apps will enable restaurants to provide an always up-to-date digital slick menu with mouth-watering visuals; and if it makes sense for your operations, the product can activate table-side ordering, even connecting to your POS, sending orders in a flicker!
iRiS Guest Table has been carefully crafted for the modern traveller while having hotel operations in mind, making it a seamless, straight forward product for everyone to use and love.
Below are a set of screenshots to illustrate how the app can be configured to show your content...and this is just version 1.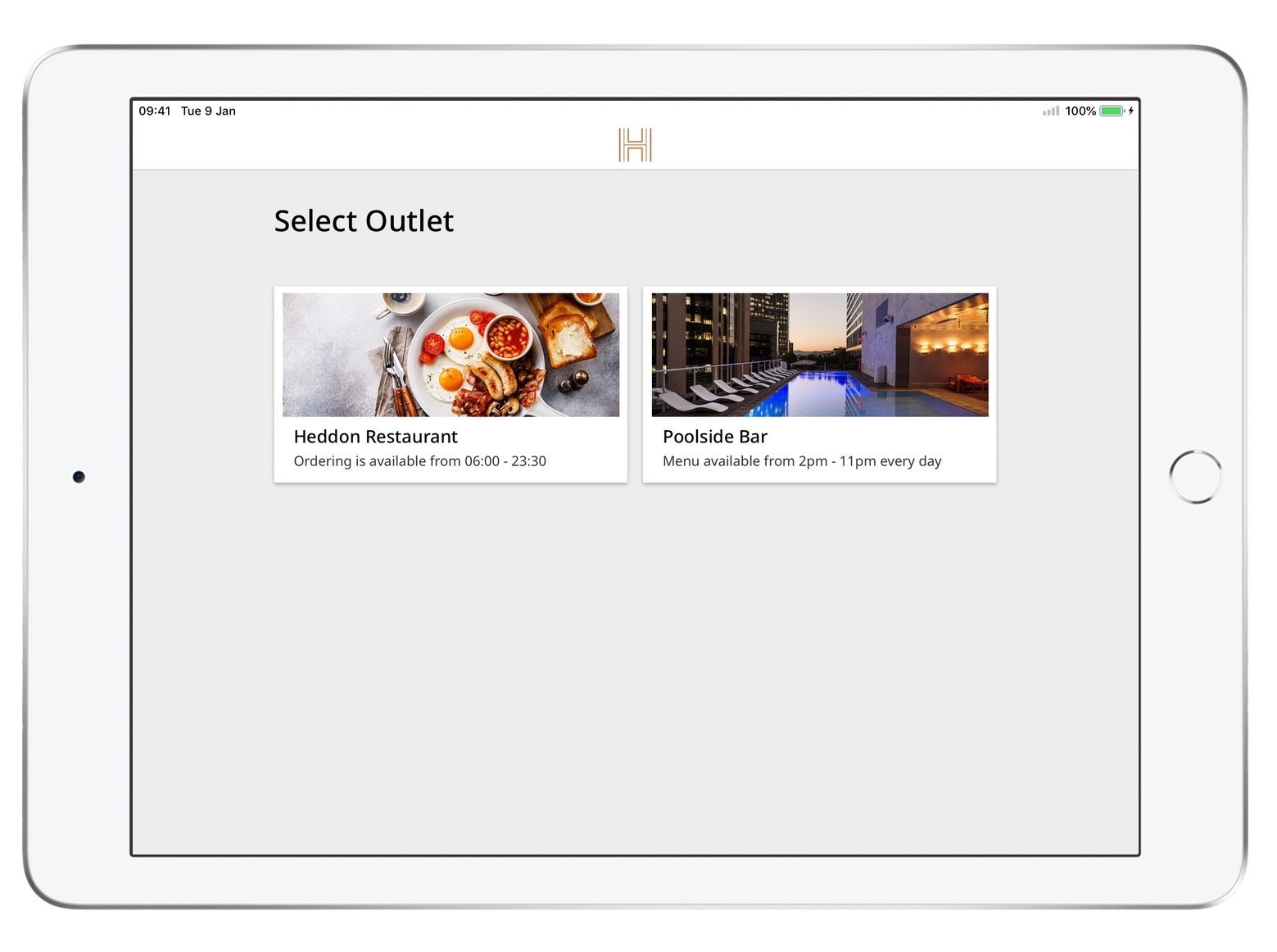 iRiS Guest Table can work with multiple Outlets, making it easy to move tablets around restaurants. At the beginning of setup, just tap to choose the correct Outlet.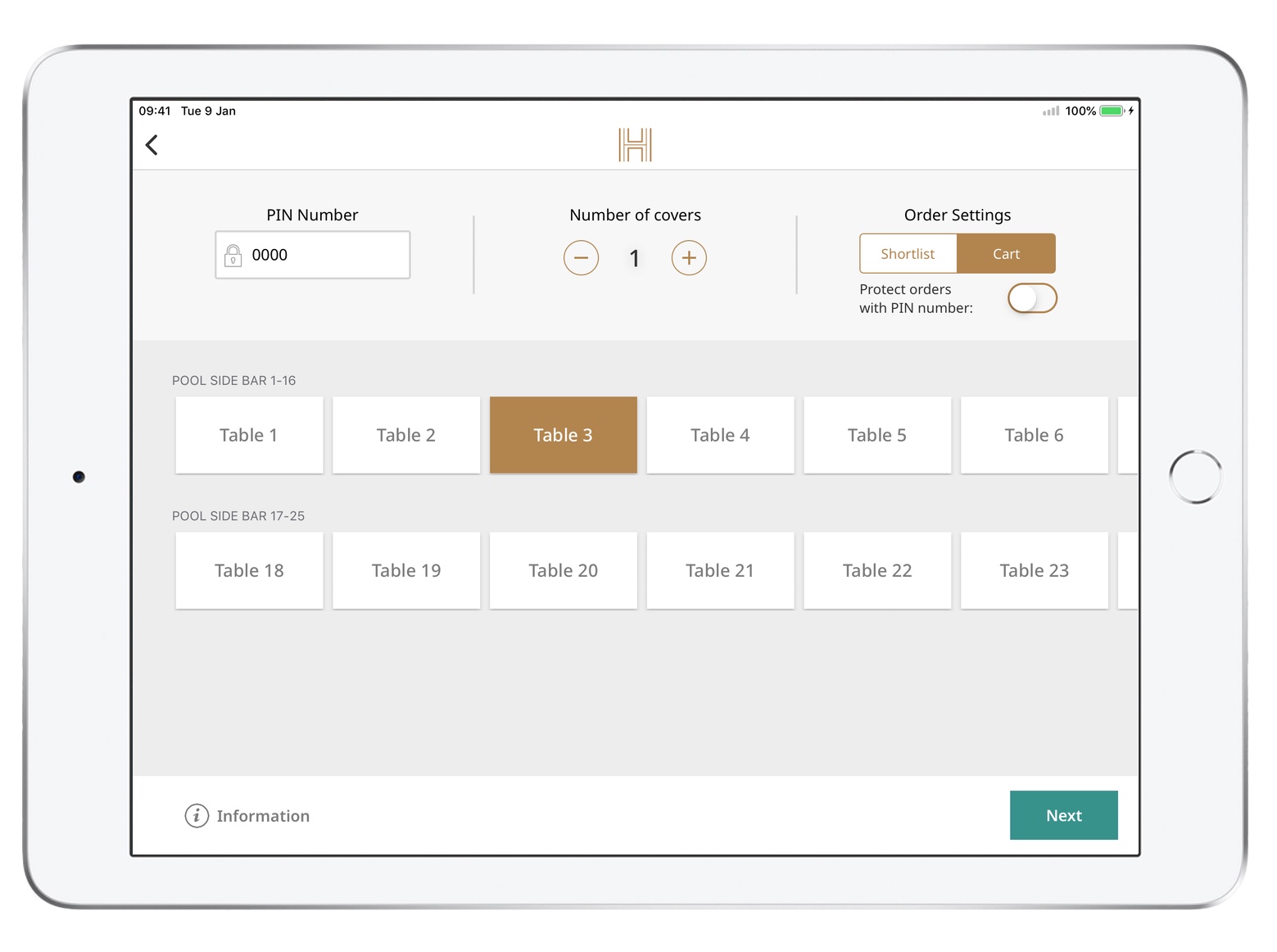 If you want to use iRiS Guest Table as an ordering solution, just choose the Cart option to enable orders and pair it to a specific table. The Shortlist will enable the digital menu.
All of your restaurant content will be available to your guests. Tell guests about dietary information, recommendations or the chef's note with our Item Attributes feature. Let them customise their order with Item Modifiers feature.
In Cart mode, guests add their selection to the Cart, add a comment for the order if required, and see the final total including any charges you may add.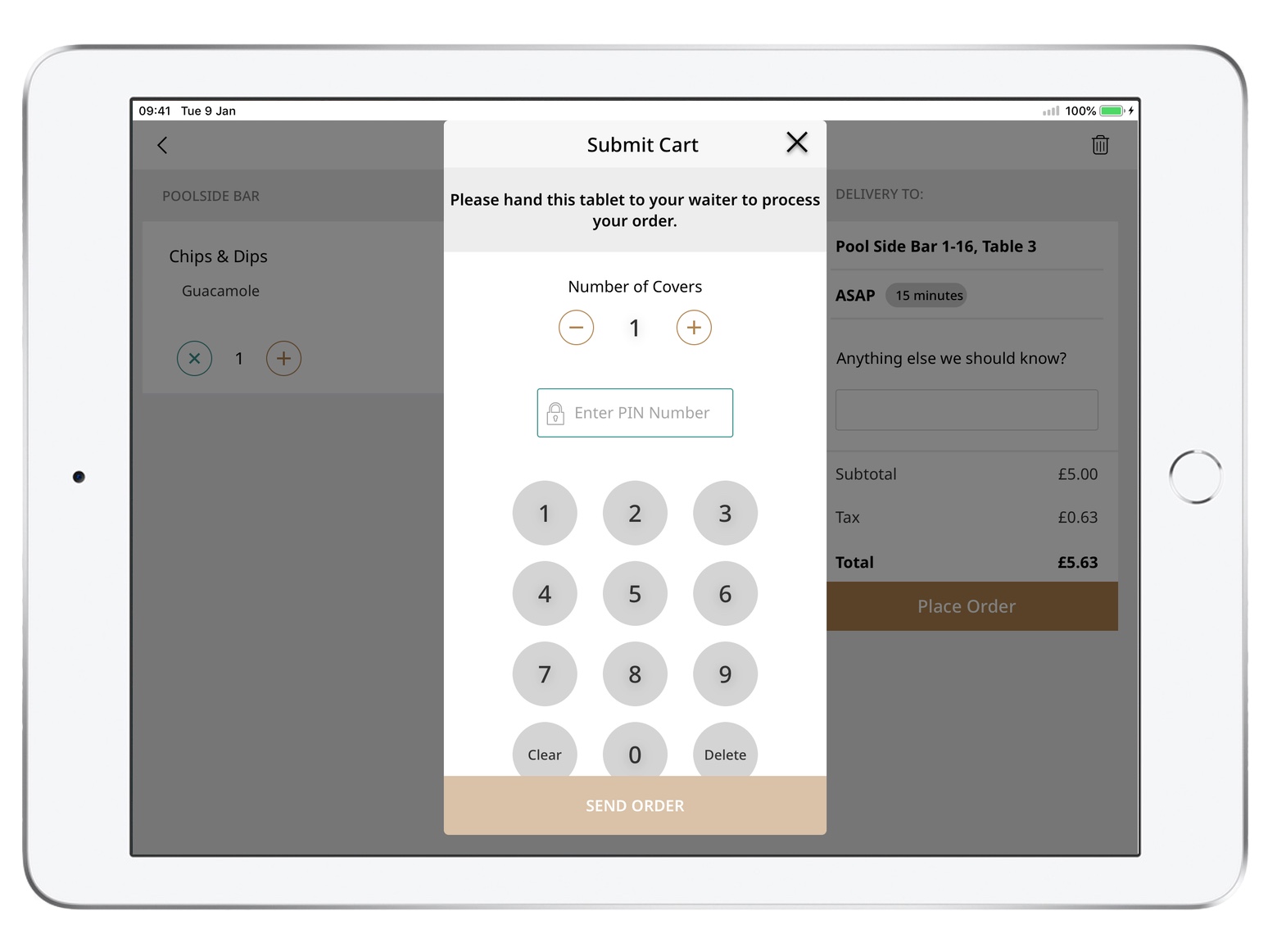 If you enable the PIN Protect feature for the Cart, your staff will have to enter the PIN to send the order. Turn it off, and the orders go straight to our GXP platform, and then POS if connected.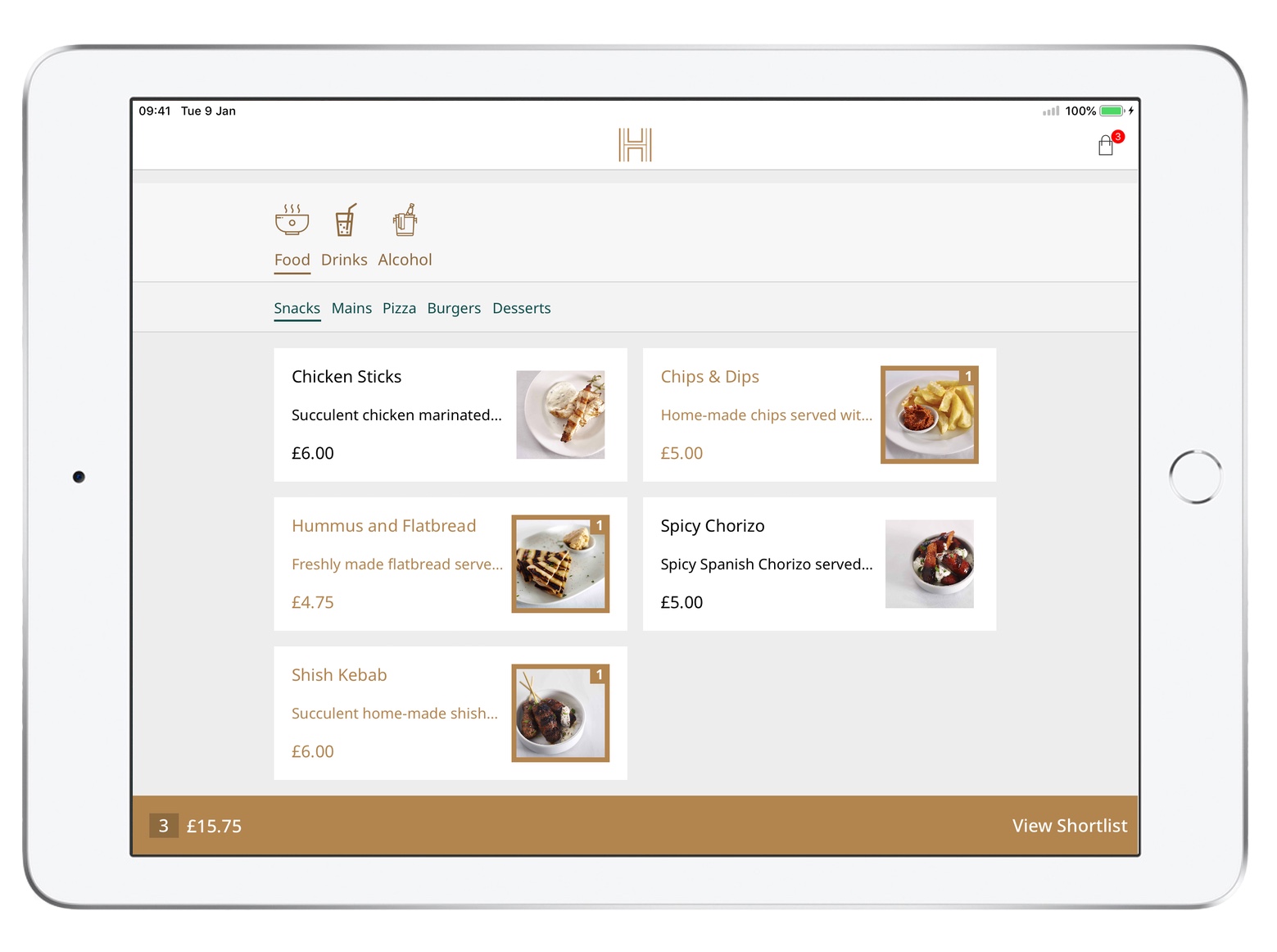 When 'Shortlist' is enabled, guests can add Items they want to the Shortlist without ordering, instead, your staff can assist as they would do with a traditional paper menu. A great way to keep a record of what your guest wants if you don't want to connect iRiS Guest Table to POS.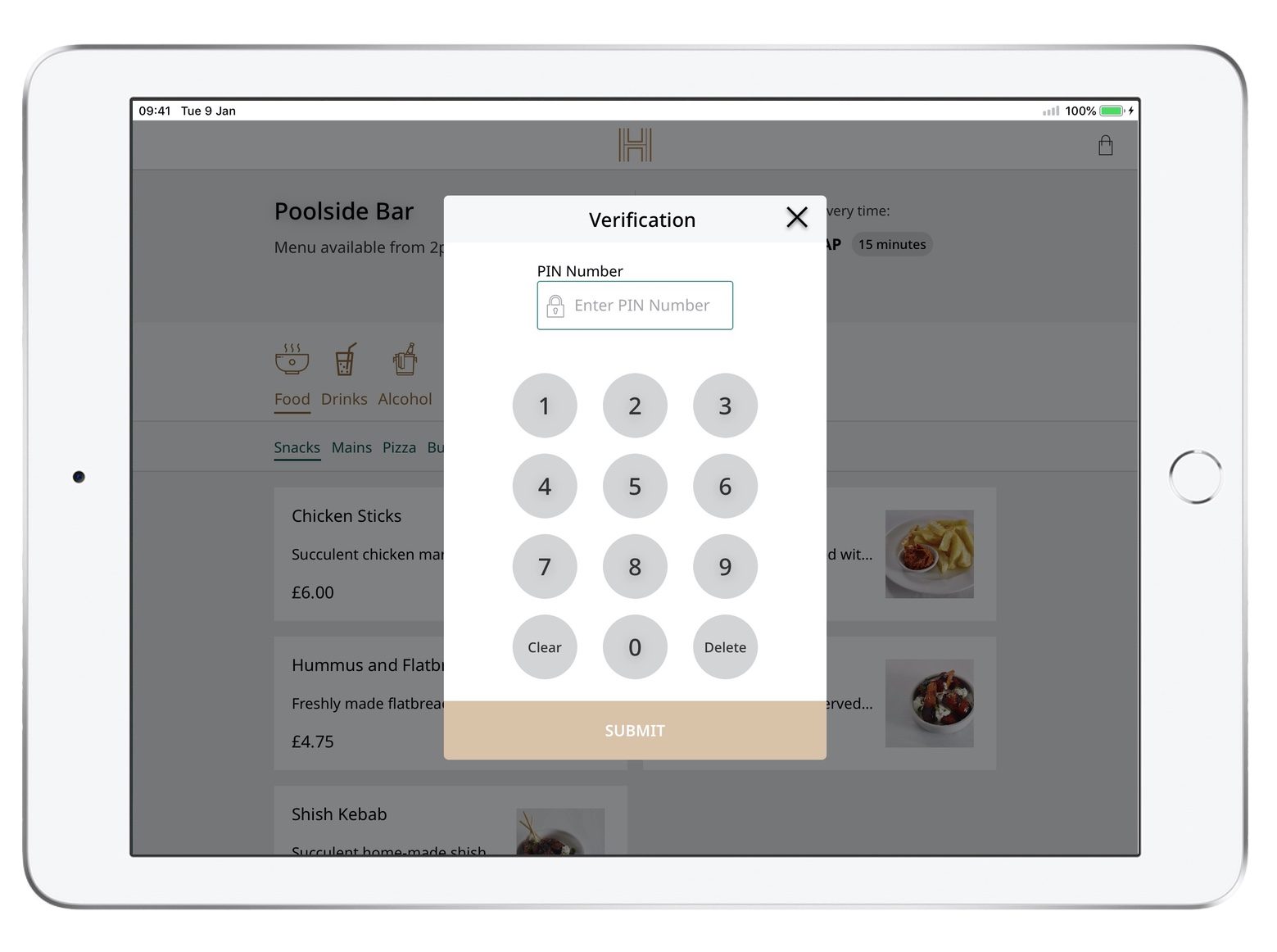 There's a secret tap sequence to get you back to the Setup page, a PIN prompt then appears, entering this takes you back to the Setup page.
iRiS Guest Table is a great way to delight your guests and digitise your menu, helping you to provide a best in class guest experience, reducing operational cost and increase revenue. Speak to one of our passionate account managers to find out more about how iRiS Guest and iRiS Guest Table can help transform your operations.